COSRX Blemish Spot Clearing Serum 코스알엑스 블레미쉬 스팟 클리어링 세럼 40ml
COSRX AC Collection Blemish Spot Clearing Serum 40ml
코스알엑스 에이씨 컬렉션 블레미쉬 스팟 클리어링 세럼 40ml
Ultimate serum reducing traces of acne

What it is: Total solution serum which clears all traces of acne including red, dark spots and scars.

WHY IT'S SPECIAL:
CentellAC-Rx Complex
This formula not only treats acne but also helps revitalize and recover the skin without any irritation through COSRX Centella AC-Rx Complex.
The calming formula includes three legendary healing ingredients--Madecassic acid, Asiaticoside, and Asiatic acid.

The ideal serum for 3 way post-acne care
Active & Red Spot - Calming
After acne & Dark Spot - Clearing
Scar & Uneven Skin Texture - Recovery
The multifunctional serum which provides a total solution for calming, tone-balancing, recovering from acne damages.
EGF helps acne skin to boost the production of collagen and elastin.
4% Niacinamide refines dullness and reduces hyperpigmentation caused by acne for clear, radiant skin.
Centella Asiatica and NMF help calm irritated skin for a healthy glow.

High Concentration with the light-weight finish
The highly concentrated serum which quickly absorbs into your skin and doesn't leave a tacky feeling.

How to use:
Apply two or three drops onto the face, avoiding the eye and mouth area.
Evenly spread and massage it for maximum absorption.
Propolis Extract, Butylene Glycol, Niacinamide, Panthenol, 1,2-Hexanediol, Hydroxyethyl Acrylate/Sodium Acryloyldimethyl Taurate Copolymer, Ectoin, Ethylhexylglycerin, Glycerin, Polyglyceryl-10 Laurate, Polyglyceryl-10 Myristate, Allantoin, Sodium Hyaluronate, Asiaticoside, Asiatic acid, Madecassic acid, Helianthus Annus (Sunflower) Seed Oil, Macadamia Ternifolia Seed Oil, Melaleuca Alternifolia (Tea Tree) Leaf Oil, Sucrose distearate, Glyceryl Strearate, Hydrogenated Lecithin, Dipropylene Glycol, Ceramide NP

#센자극엔저자극 #미백세럼 #트리플보정세럼
트리플 에프터 케어
센자극이 지나간 자리, 고민, 미백∙진정∙장벽을 한번에 애프터 케어


피부미백, 피부진정, 피부장벽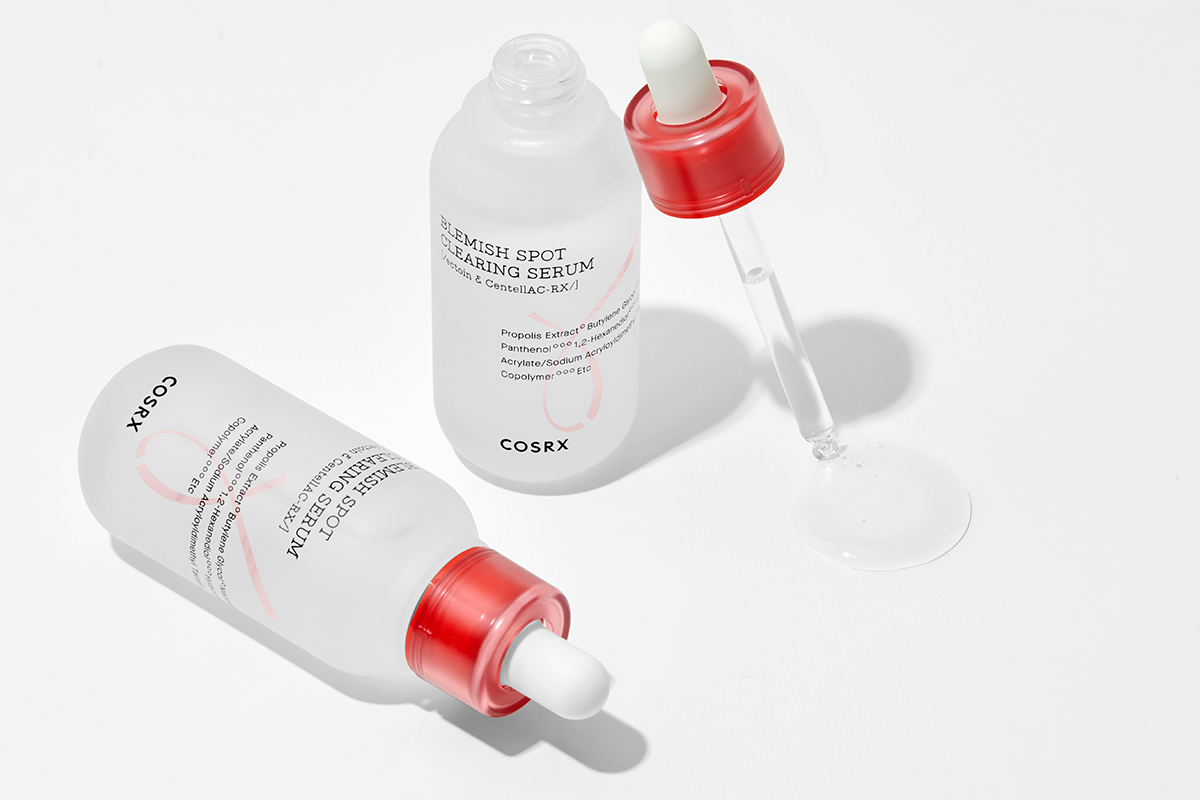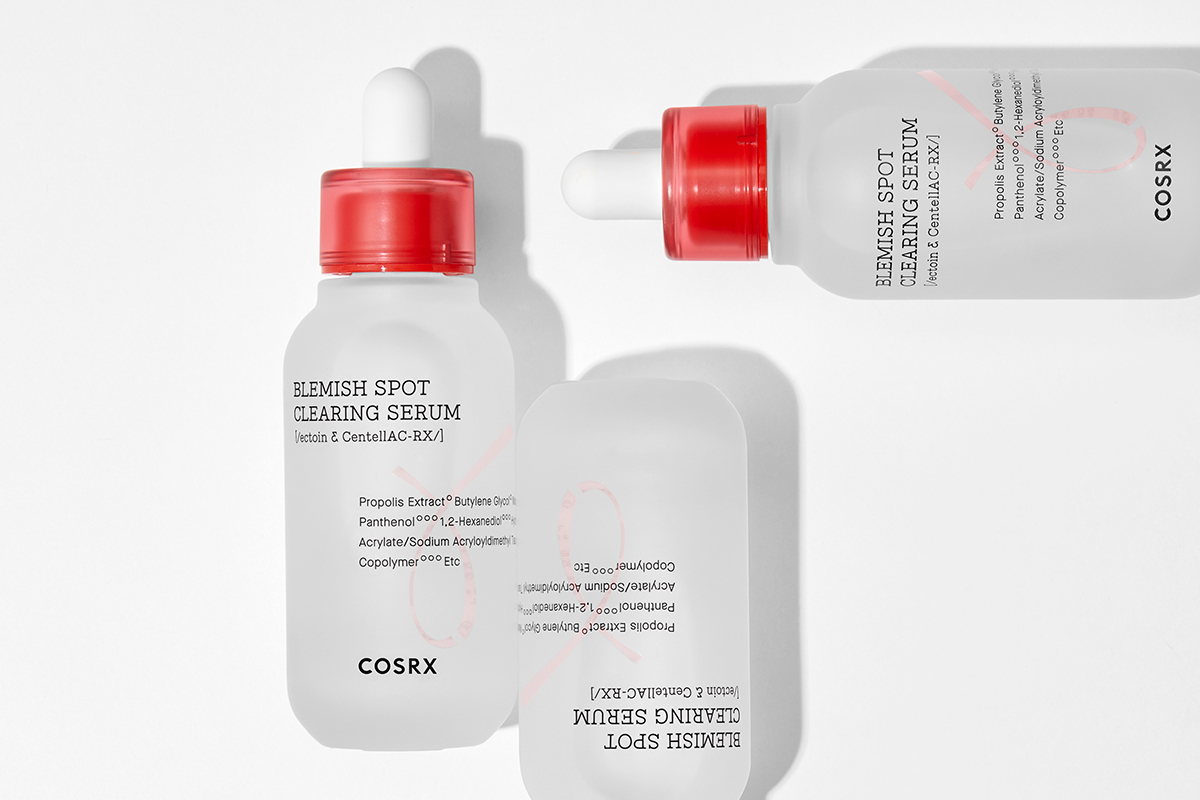 센자극으로 고민이 지나간 자리, 산뜻 저자극 데일리 세럼으로 미백, 진정, 장벽 트리플 에프터 케어!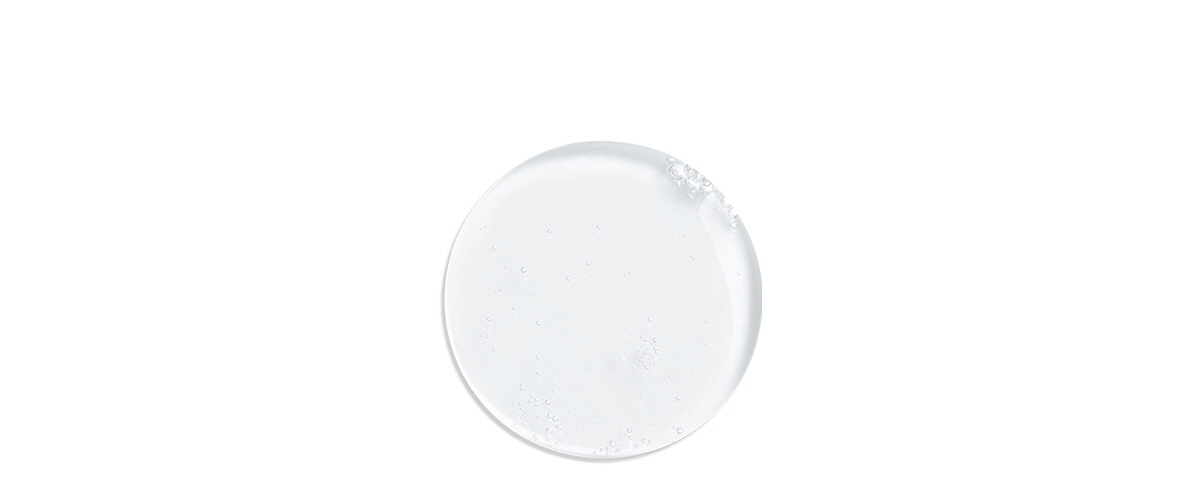 TRIPLE AFTER CARE ESSENCE #피부미백 #피부진정 #장벽케어

성분 및 효능 [/main ingredients/]
AC 미백 케어
미백 기능성 성분 나이아신아마이드 40,000 ppm 함유로 피부를 맑고 투명하게

AC 진정 케어
CentellAC-RX 처방과 프로폴리스추출물이 진정 케어

장벽케어
엑토인, 세라마이드 성분으로 지친 피부 에너지 강화

나이아신아마이드 미백케어

프로폴리스추출물 진정, 보습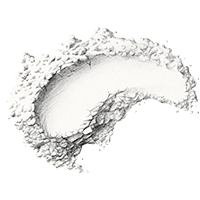 아시아티코사이드,아시아틱애씨드,마데카식애씨드 진정, 보호, 맑음


제품 사용법 [/how to use/]
적당량을 취해 민감해진 피부에 부드럽게 발라 가볍게 두드리며 흡수시켜 줍니다.

TIP.고민 흔적이 지나간 자리에 세럼을 충분히 적신 솜을 올려 활용하면 강력한 피부 진정, 미백 효과에 도움을 줄 수 있습니다.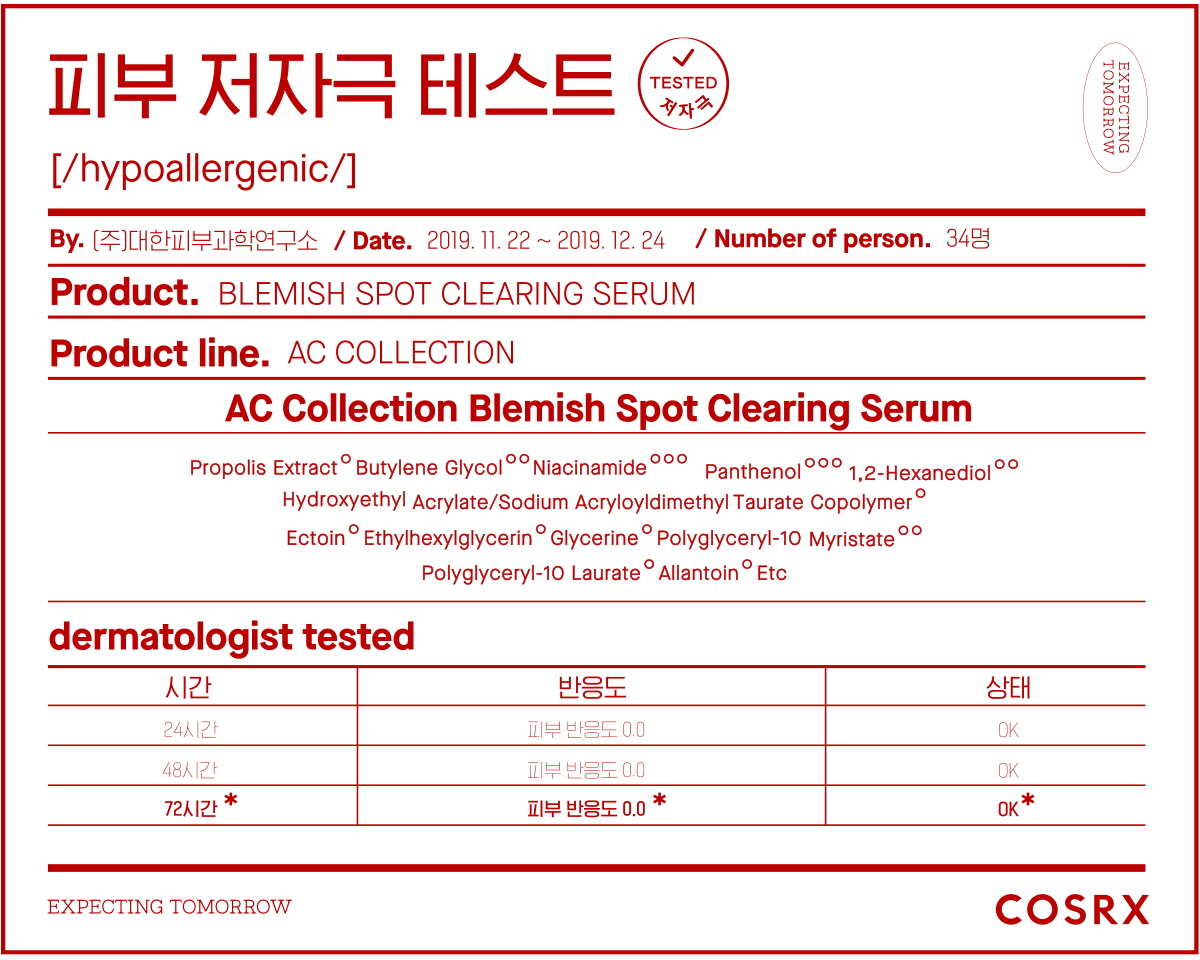 최고 짝꿍템 [/RX coordination/]
전성분 [/ingredients/]
프로폴리스추출물, 부틸렌글라이콜, 나이아신아마이드, 판테놀, 1,2-헥산다이올, 하이드록시에틸아크릴레이트/소듐아크릴로일다이메틸타우레이트코폴리머, 엑토인, 에틸헥실글리세린, 글리세린, 폴리글리세릴-10미리스테이트, 폴리글리세릴-10라우레이트, 알란토인, 소듐하이알루로네이트, 아시아티코사이드, 아시아틱애씨드, 마데카식애씨드, 해바라기씨오일, 마카다미아씨오일, 티트리잎오일, 수크로오스다이스테아레이트, 글리세릴스테아레이트, 하이드로제네이티드레시틴, 다이프로필렌글라이콜, 세라마이드엔피

Propolis Extract, Butylene Glycol, Niacinamide, Panthenol, 1,2-Hexanediol, Hydroxyethyl Acrylate/Sodium Acryloyldimethyl Taurate Copolymer, Ectoin, Ethylhexylglycerin, Glycerin, Polyglyceryl-10 Myristate, Polyglyceryl-10 Laurate, Allantoin, Sodium Hyaluronate, Asiaticoside, Asiatic Acid, Madecassic Acid, Helianthus Annuus (Sunflower) Seed Oil, Macadamia Ternifolia Seed Oil, Melaleuca Alternifolia (Tea Tree) Leaf Oil, Sucrose Distearate, Glyceryl Strearate, Hydrogenated Lecithin, Dipropylene Glycol, Ceramide NP